detail
CzDA supported the development of smart cities in North Africa
25.11.2019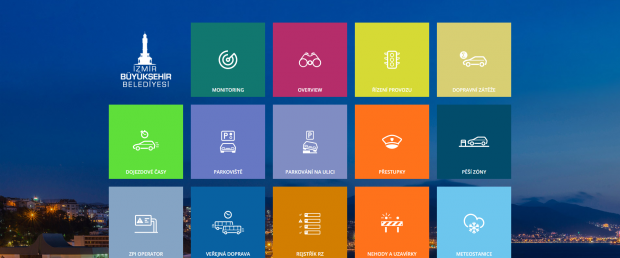 As part of its B2B Program, the Czech Development Agency supported the business plan of the Czech Incinity software company, whose main activity is the development, supply and support of its own Invipo integration platform for smart cities. This currently manages transport in over 15 cities in the Czech Republic and abroad, including Izmir in Turkey, Legnice in Poland and Olomouc in the Czech Republic. Thanks to the support from the CzDA, Invipo should also improve transport in cities in Algeria, Morocco, Tunisia and Egypt.
The Invipo story begins back in 1994, when a company called CROSS Zlín was established in the city of Zlín. Lukáš Duffek joined this company in 2009 as its new head of development and was a key person in the company's efforts to create an integration platform and smart cities. "Software is my passion. I grew up on computers and games, and moved on to programming while still at primary school – my enthusiasm for it has never left me. The greatest challenge when writing software is to put together something useful, something that helps yet also entertains, and something everybody can understand without a manual," says Lukáš Duffek, explaining how he got into programming.
In 2015, a completely new company called Incinity s.r.o. was founded to focus purely on developing Invipo. The goal was to build up strong know-how and a professional team that would become the foundation for the development of innovative software. A year later, Invipo had already won the prestigious Intertraffic Innovation Awards 2016, the first ever software to do so.
Invipo also manages Izmir and its population of three million
In 2017, the then largest-ever ITS project in the region was completed in Turkey – the smart city project for Izmir with its over 3 million inhabitants. Invipo became the sole software platform monitoring and managing the whole city. Over 12,000 end devices and 21 types of technology are connected to it, and operators have 18 different modules available. "Smart city applies to all areas relating to the lives of people in cities. Most of all of course transport, parking, public lighting, contact with the authorities and so on. Simply things you have to do most often in the city and that affect you every day as a citizen," says Lukáš Duffek, who studied programming at Masaryk University in Brno and has worked as a programmer and head of development in several software and technology companies.
He is now planning to explore the markets of North Africa with Incinity. The goal of the project supported by the CzDA is to use innovative solutions and Incinity's smart cities experience in selected North African states to positively impact their inhabitants, visitors and companies, and to improve their services. One prerequisite will be to establish cooperation with local partners, such as the competent ministries, public organisations and municipalities. He is also anticipating the creation of jobs as part of the integration and operation of the smart cities platform.
"The smart cities issue is currently very topical in North Africa, as evidenced by upcoming and already completed projects like Casablanca Smart City, Algiers Smart City and the projects for several new smart cities in Egypt, including a new administrative capital. Incinity can bring its own experience and tried-and-tested solutions from other states to the table. We have already visited Egypt (in November 2018), met some potential partners there, and are now in talks regarding possible initial projects in that state," says Lukáš Duffek.
The Invipo platform has won several international awards, such as the Innovation Award and the Smart Mobility Award at the Intertraffic 2016 exhibition in Amsterdam, and the Smart City Service Award at the Smart Cities Innovation Summit Asia 2017 in Seoul. "I am convinced that the successes Incinity has already had and the fact that its Invipo platform has already been successfully implemented in a series of cities in Europe, Asia and the Middle East, mean it will be similarly successful in North African cities. In addition, the project will contribute towards meeting Goal 11 of the Global Goals for Sustainable Development, namely the creation of inclusive, safe, resilient and sustainable cities and municipalities, which was also one of the reasons for our support," says Ludmila Leškovská, who is responsible for the B2B Program grant program at the Czech Development Agency.