detail
Czech Republic to provide assistance in response to drought in Ethiopia
10.12.2015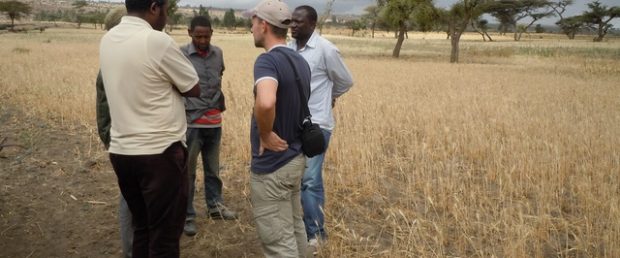 Czech Republic is going to provide assistance through Czech Development Agency's resources to people affected by extensive drought in Ethiopia which has been caused by the El Niño phenomenon. Minister of Foreign Affairs of the Czech Republic, Mr. Lubomír Zaorálek, approved assistance of 5 million CZK. The assistance will be provided by the World Food Programme (WFP) before the end of 2015.
Memorandum of Understanding for a contribution to protracted relief and recovery operations in Ethiopia "Responding to Humanitarian Crises and Transitioning Food-insecure Groups to More Resilient Strategies" was signed on December 9th, 2015 by Czech Ambassador Mr. Karel Hejč and Acting Country Director of the World Food Programme Mr. Samir Wanmali.
Ethiopia belongs to the programme countries of the Czech bilateral development cooperation.  Moreover, a significant number of CZDA projects in Ethiopia is focused on water and agricultural sectors – the sectors directly affected by the current drought.
According to the Ethiopian partners, Czech Republic – in cooperation with the Czech Development Agency – is one of the first countries to come with immediate response to need for support of vulnerable people affected by drought in Ethiopia before the end of 2015.
More information can be found on the web page of Embassy of the Czech Republic in Adddis Ababa.
The photogallery includes photos taken during the stay of Czech Development Agency's experts in Alaba Special Woreda in October 2015.