detail
CzechAid Public Contract – "Technical Equipment for Special Interrogation Room Premises for Vulnerable Victims, Lviv, Ukraine" – Ukraine
24.5.2021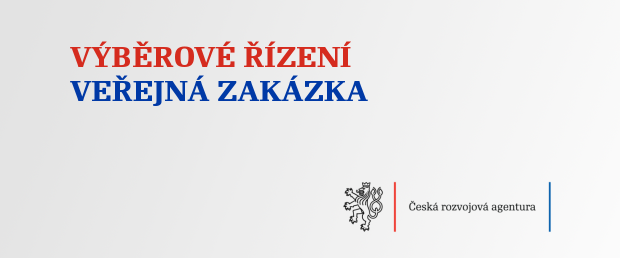 Explanation of the Tender Documentation no. 1 from June 11, 2021 can be downloaded below.
The Czech Development Agency (CzechAid) announces a Small-Scale Public Contract for supplies "Technical Equipment for Special Interrogation Room Premises for Vulnerable Victims, Lviv, Ukraine" in accordance with Czech Government Resolution from 8 June 2020 on Czech Development Cooperation in 2021.
The subject of the public contract is delivery and installation of Audio and Visual Technology (AVT) equipment to newly reconstructed premises of Lviv State University of Internal Affairs, Ukraine, including provision of accompanying documentation (production documentation, actual state documentation, manuals) and services (testing and trial operation, training). Implementation is divided into three phases (I. Preparation of AVT delivery and installation, II. Delivery and installation of the AVT equipment, III. Commissioning and handing over for use).
The estimated value of the public contract is EUR 30,600.00 excluding VAT. The maximum value of the public contract is EUR 50,000.00 including VAT.
The public contract will be implemented based on the procurement conditions defined in the Tender Documentation and its Annexes. The Tender Documentation can be downloaded below. The Annexes to the Tender Documentation will be sent to the tenderers upon request to the e-mail address: tender@czechaid.cz. Only the Tender Documentation together with all Annexes contain all relevant information for Bid preparation.
Bids shall be submitted electronically by e-mail at the e-mail address of the CzechAid: tender@czechaid.cz. The time deadline is set to June 28, 2021 until 11:00 of CET (Central European Time, UTC+2), which is 12:00 of EET – in Ukraine (Eastern European Time, UTC+3).