detail aktuality
Minister of Environment of Moldova visited the Czech Development Agency
20.7.2011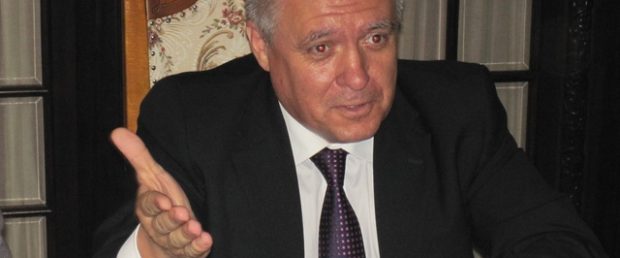 On July 21, 2011 the Czech Development Agency welcomed the Minister of Environment of Moldova, Gheorghe Salaru. The purpose of the meeting was to discuss the results of the Czech development cooperation with Moldova. This cooperation is primarily focused on the area of environment, agriculture, social care and education.
The Minister Salaru mainly appreciated the quality and benefits of the Czech development projects implemented in the environmental sector. Above all environmental burdens, inadequate sanitation and a lack of high-quality drinking water pose the greatest environmental problems of contemporary Moldova. Mr. Salaru particularly acknowledged the project "Restoration of Waste Water Treatment System in Nisporeni" that is a part of the comprehensive programme on rehabilitation of water resources implemented in this region in cooperation with the Austrian Development Agency, the Swiss Agency for Development and Cooperation and the European Commission. Mr. Salaru also highlighted the importance of the educational and educative components of Czech projects. According to his words, the change in attitudes of communities and individuals to the environment is very necessary in Moldova.
At the end of the meeting Mr. Salaru presented some possibilities of further cooperation. The Moldovan side has a strong interest in renewable energy sources technology, especially biogas. In addition, the Minister invited the Czech Development Agency to focus more on projects supporting Moldova in its goal of getting closer to the EU.