detail
Negotiation of CzDA director and Korean delegation
2.7.2014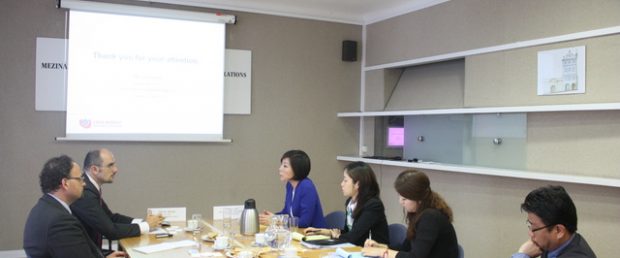 On Friday, 27 June the CzDA director Michal Kaplan welcomed the Korean delegation headed by the director of the Korean development assistance (ODA), Oh Young-ju. At the core of the meeting was the exchange of experiences on the Czech and Korean official development assistance (ODA).
At the beginning of the negotiations, the CzDA director briefly introduced the role of the Ministry of Foreign Affairs of the Czech Republic and the Czech Development Agency in the framework of ODA. Subsequently, the basic information about the activities of the CzDA, priority countries, sectors and financial allocations for the year 2014 was summarized. The Korean director Oh Young-ju carried on an introduction of the Korean development assistance. Currently, Korea implements various development projects within 27 countries with a special focus on Asia mainly in form of grants or loans in the sectors of health, education, government and energy.
Finally, Czech and Korean ODA representatives agreed to continue in experience exchange, particularly during the negotiations in international organizations.