detail
The historic first DAC OECD peer review of the Czech Republic has begun
2.3.2016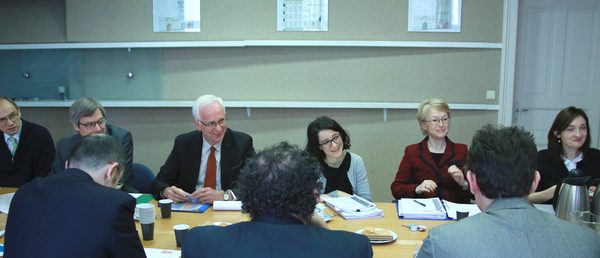 From 29 February until 3 March a crucial part of a peer review evaluation of the Official Development Assistance of the Czech Republic is taking place in Prague. Through the peer review process a group of representatives of the Development Assistance Committee of the Organization for Economic and Co-operation Development (DAC OECD) evaluates Czech development policies and the system of the Czech ODA. The evaluation is the first one since the Czech Republic joined DAC in 2013 and will last for 6 months.
This week the experts from the OECD and two member states (Netherlands and Switzerland) are meeting in Prague main actors in the field of the Czech development cooperation. The aim of this part of the peer review process is to conduct complex interviews with relevant stakeholders – besides the representatives of the Ministry of Foreign Affairs, Czech Development Agency and other state agencies, the experts will also talk to the business and NGO partners of the Czech ODA.
The peer review is a process led by the DAC OECD. All DAC member states are evaluated within the process once in 4 years. The main goal of the evaluation process is to support countries in improving their development strategies and systems, so they can increase the effectiveness of their investment and to share good practice in development policy and strategy. The Czech DAC OECD Peer review will comprise of interviews, detailed evaluation of all relevant activities including the analysis of the institutional frame, development policies and concrete projects.
This is the first evaluation of the Czech Republic since becoming a DAC member of DAC in 2013. The membership of the Czech Republic in DAC OECD is a significant acknowledgement of accomplishments in the area of foreign development cooperation and humanitarian help that the Czech Republic has achieved since 1995. Thanks to the membership the Czech Republic can also actively participate in seeking better solutions and more effective structures for all donor countries as well as use the data and know-how gathered by OECD while planning and implementing Czech development projects. The evaluation process will last sixth months and will result in a publication of the peer review's findings including practical recommendations.