detail
The Memorandum of Understanding between the Czech Development Agency, the Police of the Czech Republic and Bosnian SIPA (State Investigation and Protection Agency of Bosnia and Herzegovina) was signed
24.7.2013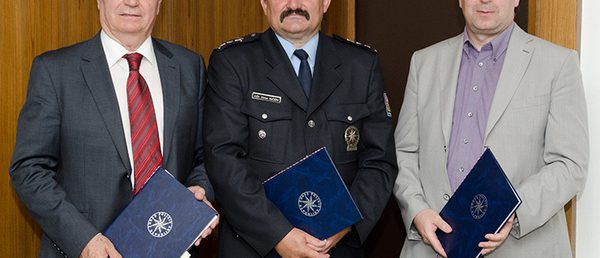 On July 23rd, 2013, the ambassador of Bosnia and Herzegovina in the Czech Republic H. E. Nediljko Bilić, the director of the Czech Development Agency Ing. Michal Pastvinský and the Deputy Chief of Police for Criminal Police and Investigation plk. JUDr. Václav Kučera, have signed "The Memorandum of Understanding within the project: Support to Capacity building and technical assistance for police diving unit in Bosnia and Herzegovina."
Before signing of this Memorandum, there has already been an international cooperation between the Department of Special Diving Activities and Training (DSDAT) of the Police of the Czech Republic and the special units of Bosnia and Herzegovina (SIPA), Serbia (Gendarmerie) and Montenegro (Special Counter-terrorist Unit of Montenegro – SAJ MNE).
In the fall of 2012 the Czech special diving units carried out a ten-day long mission in Bosnia and Herzegovina where they demined a part of the river of Sava in the area of Orašje.  Five other missions were planned for the year 2013. Two of them, which have already been implemented, were focused on the training of the divers in different diving techniques. The other three missions are going to be focused on the demining of the river of Sava.
Based on the request of the Bosnian side the Czech Development Agency has joined the project and together with the Police of the Czech Republic and SIPA prepared a list of equipment that will help the SIPA unit to carry out independent actions. The equipment consists of a regular scuba gear (including the boat) and is going to be delivered to Bosnia and Herzegovina until the end of this year.