detail aktuality
The sustainable taste of Uganda with the support of the B2B Programme
18.10.2018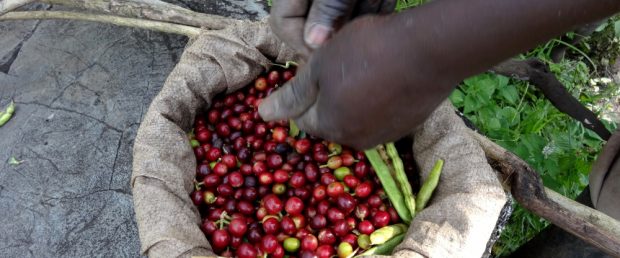 Although many people might think that doing business in developing countries is just too great a risk, in recent years Czech firms have been showing increasing interest in developing markets. This is partly due to the B2B grant programme managed by the Czech Development Agency (CZDA). Last year the CZDA also saw increased interest in the markets in African countries, including Uganda. There, Bwindi Coffee s.r.o., with the support of the CZDA, is planning to launch a sustainable and self-sufficient business to make and sell quality green coffee and tropical fruit jams. Crucial aspects of the company's business plan include the transfer of know-how, support for local farmers and the creation of new jobs. 
"We follow one simple concept – we seek out the finest quality ingredients in Uganda and process them as purely as possible in the Czech Republic. By making a purchase our customers are not only supporting small Ugandan farmers, but are also helping us to keep our sheltered workshop open in Střelice u Brna, which employs disabled people. The profits from our business also help to fund the Czech non-profit organisation Bwindi Orphans, which has been helping children in Uganda since 2006, such as through long-distance adoption," says Bwindi Coffee co-founder Emmanuelle Chauveau. The fact that they have long worked with poor children and their families puts companies in a better position to work with the local people. During this time they have essentially become a part of their community. 
One key factor in Bwindi Coffee's business is its personal contact with farmers. In recent years they only work with farmers who are able and willing to create a lasting partnership, want to learn, and strive to constantly improve the quality of their coffee. "For us this means the ability to rely on our sources and keep improving the quality. For the farmers it is about getting higher and fair prices for their work. They can rely on us and don't have to be fully dependent on the prices of the global market. This means they find it easier to pay family expenses and school and hospital fees, for example, but also to plan and invest in the farm," explains Emmanuelle Chauveau.
Uganda – the pearl of Africa with enormous potential
Uganda is undoubtedly a beautiful country and entirely deserves Winston Churchill's epithet "the pearl of Africa". One probably appreciates this most when visiting one of the country's main attractions, such as Lake Victoria or Bwindi National Park, which is famous for allowing visitors to see mountain gorillas living in the wild. This region of the rainforest therefore regularly attracts a lot of tourists with a higher budget (a ticket to see the gorillas costs 650 USD, accommodation around 100 USD per night), who could serve as another source of income for the locals. "In these remote village areas there are very few good quality souvenirs available. We are sure that our products – coffee and jams – will be popular with customers from abroad. The products will be sold to tourists in shops in the village of Buhoma, where we operate and which is situated right by the entrance to Bwindi National Park. We also get children from Bwindi Orphans involved in processing and selling the products. In the second phase of the project the products will be sold at other tourist attractions around Uganda and at airports. We would also like to make them available to the local people in supermarkets, shops and cafés, particularly in the capital of Kampala," says Emmanuelle Chauveau.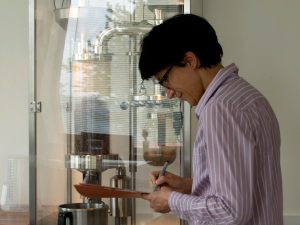 Bwindi Coffee's business plan also assumes the establishment of a firm with export rights in Uganda, which would reduce the risk of relying on export companies. To avoid any legal or financial problems with registration in Uganda, the company asked the Czech embassy in Nairobi for help in finding a responsible local legal advisor. "The situation in Uganda is somewhat confusing and it is not customary to get a simple answer to a clear question. This suits officials, who wait to see what you can offer under the table. It is therefore very important to us to find a suitable legal advisor with knowledge of formal law and the actual local conditions who will help us to find out about the legal and tax aspects of establishing a company in Uganda. By the end of the year we need to find suitable partners to run the Ugandan side of the business," adds Emmanuelle Chauveau.
According to Ludmila Leškovská, who is in charge of the B2B grant programme at the Czech Development Agency, Bwindi Coffee is an ideal example of the fact that, with a little courage, even small Czech firms can do successful business in risky markets. "I would go as far as to say that similar projects are some of our most successful, as these entrepreneurs have a close affinity with the target country, get local partners involved and especially go all out to make the projects a success, as they are investing their own money into them."