detail aktuality
The selection procedure: Consultant for Greening Agriculture Support Schemes
6.8.2020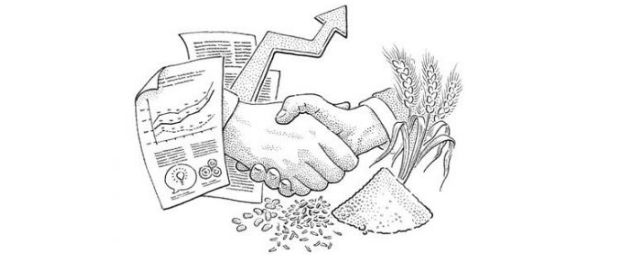 The European Union Support to Agriculture Competitiveness and Rural Development in Bosnia and Herzegovina (EU4Agri) is a 4-year project (2020-2023) primarily funded by the European Union (EU) under the Instrument for Pre-Accession Assistance (IPA). Worth EUR 20 million, the project is implemented jointly by United Nations Development Programme (UNDP) and Czech Development Agency (CzDA). In line with the Strategic Plan for Rural Development of Bosnia and Herzegovina (2018-2021) – Framework Document, the project objective is to increase the competitiveness of agricultural production and rural jobs and services. In this context, the project will focus on raising investments in the agri-food sector and increasing the knowledge and skill levels of agricultural producers and other participants in the value chain through the expanded provision of advisory services, as well as on improving economic opportunities in rural areas. The project will also enhance the policy environment through a coherent and complementary set of activities, including strengthening of institutional capacities and services, as well as improvements in policy and regulatory frameworks.
As part of this assignment, the Consultant is expected to perform the below tasks:
Conducting desk review and training for the project team  
Providing technical assistance for greening agriculture support schemes deployed by the project
Preparing case studies on good greening and sustainable practices in the agri-food sector
The expected timeframe for the assignment delivery is August to December 2020, with the estimated level of effort of 20 expert days. The entire service will be delivered in English.
Required skills and experience:
Academic Qualifications/Education:
University degree in economics, development cooperation, agriculture and rural development, sustainability, or other relevant fields.
At least seven (7) years of relevant professional experience in the field of economics, agriculture and rural development.
Proven previous successful experience in designing and implementation of at least two (2) private sector engagement measures (e.g. grant schemes) fostering sustainable food supply/green economy in agriculture or similar.
Proven knowledge of green technologies, resource and energy management practices and sustainability in agri-food sector.
Proven knowledge of the economic and environmental protection legislations in BIH as well as of the EU related frameworks and strategies is a strong asset.
Previous experience in working with UNDP or EU is an asset.
Languages Requirements:
Fluency in both written and spoken English language is required.
Knowledge of one of the official languages of Bosnia and Herzegovina is an asset.
Other Requirements:
Excellent computer skills (MS Office applications) and ability to use information technologies as a tool and resource.
The deadline for application is August 17, 2020 (Midnight New York, USA).