detail aktuality
Czech Development Day
24.9.2015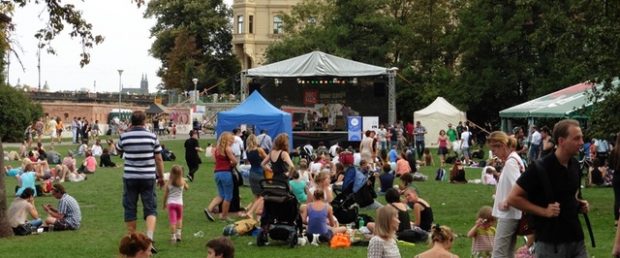 More than 3,000 visitors attended the festival Czech Development Day, held on September 17 in Prague and organized on the occasion of the European Year for Development 2015. The event was commenced by the Minister of Foreign Affairs of the Czech Republic Lubomír Zaorálek, the Director of Czech Development Agency Michal Kaplan and the Head of Representation of the European Commission in the Czech Republic Jan Michal.
"It is up to us to look for a way how to change the situation in countries which need our help. It is apparent from the recent developments why it is necessary to focus on those countries. The official development assistance represents one of the means how to prevent the emerging challenges," said Minister Zaorálek during the festival's opening ceremony. The main aim of the event was to present the offical development assistance to the general public. The event was organized by the Czech Development Agency in cooperation with the Ministry of Foreign Affairs of the Czech Republic and other partners.
11 countries where the Czech Republic implements its development cooperation –  Afghanistan, Bosnia and Herzegovina, Ethiopia, Moldova, Mongolia, Cambodia, Georgia, Kosovo, Palestine, Serbia and Zambia –  presented at country-specific information desks their culture, products, national cuisine as well as non-governmental and private organizations that implement the development projects in the countries.
The Czech Development Day was held under the auspices of the Prime Minister of the Czech Republic Bohuslav Sobotka. An award ceremony for winners of a drawing and photo competition was organized during the festival. Moreover, the festival's programme included various interactive educational activities for children and adults as well as several music performances.
The event was as a part of the Czech Development Week, a week-long series of public as well as expert events on development on the occasion of the European Year for Development 2015. Among other events of the Czech Development Week were an art competition, distribution of Worldś best News, a public exhibition and expert seminars. The Czech Development Week was financially supported by the European Union. More information about the events of the European Year for Development can be found at: https://europa.eu/eyd2015/cs.