detail
Czech experts helping with solutions to contaminated area in Batumi, Georgia
4.2.2022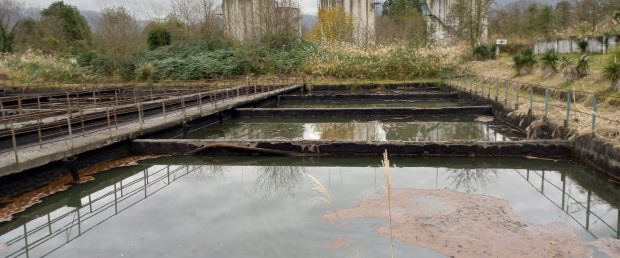 The project "Rehabilitation of an old refinery area in Batumi" under the auspices of Czech Development Agency (CzDA) and within the Program for Foreign Development Cooperation with Georgia was initiated in November of 2021 and is scheduled to finish in May 2023. The aim of the project is to contribute to the reduction of threats to both environment and population in the area of an old oil refinery in the Batumi harbor.
The area of an old refinery in Batumi is located to the northeast of the city center, near a residential area. From the westside, the old refinery area is bordered by the Black Sea coastline. The area surrounding the refinery is predominantly abandoned. Whole area of the old refinery can be characterized as a tremendous ecological burden that has neither been examined, nor evaluated. Autonomous Republic of Adjara has great interest in rehabilitating the refinery grounds and using it for further development of the city of Batumi.
The aim of this project is to provide assistance and know-how of Czech experts to relevant Georgian institutions in the Autonomous Republic of Adjara. The first phase of the project consists of a detailed contamination survey. Based on results of these surveys, sources of contamination will be identified, and an analysis of ecological and health-related risks will be drawn up. Further, basic target parameters will be devised in order to be able to undertake corrective measures and thus remove, or at least reduce to acceptable levels, health and environmental risks in the area so that the area can be utilized in the future.
The second phase of the project is concerned with pilot testing the remediation methods and drawing up a feasibility study of possible variants of corrective measures. The most optimal variant will be part of the Project documentation on corrective measures which serves as basis for remediation of the said area. The remediation works themselves will be undertaken by the Georgian partners.
An integral part of the project is the capacity building of local experts, who will actively take part in all phases of the project implementation, including field works. Additionally, expert training(s) and a final workshop for the professional part of the public are to be organized as well.
Our Georgian partner, who provides direct support during the project implementation and simultaneously co-finances the project, is the Ministry of Finance and Economy of the Autonomous Republic of Adjara. The project is also monitored and supported by the Czech Embassy in Georgia. The project implementer is DEKONTA, a.s., a Czech company with vast expertise in remediation of old ecological damages and participation in foreign development cooperation projects.