detail
Czech Republic helps to restore evacuated educational institutions in Ukraine
25.1.2016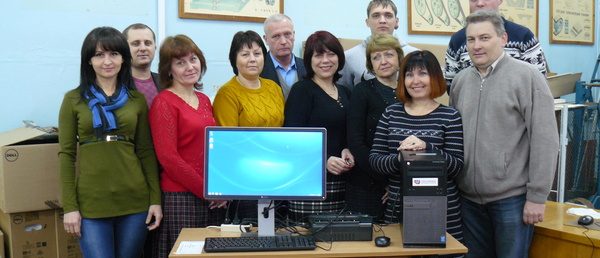 Czech Republic provided material assistance to three educational institutions in Ukraine, evacuated from the areas outside the control of the Ukrainian government, of approximately 3 mil. CZK. This support is a part of the Official Development Assistance (ODA) projects of the Czech Republic responding to the emergency situation in Ukraine. The provided IT equipment has been contributing to the restoration of activities of the selected institutions since January 2016. The Czech Development Agency will continue implementing development activities in Ukraine throughout the year 2016 in form of subsequent projects.
Donetsk National University (now in Vinnytsia) and Regional Offices of Education Quality Assessment in Kherson (originally in Simferopol) and Slavyansk (originally in Donetsk) were given a modern IT equipment of approximately 3 mil. CZK by the Czech Republic. In addition to complete PC setups and necessary software, two high-speed scanners and four high speed printers were also delivered. Such devices are necessary to ensure the basic activities of the institutions yet the institutions were no longer in possession of them after their evacuation from the occupied areas. The Czech assistance thus contributes to the rapid return of all three institutions to their standard functioning.
The provided support is a part of the long-term project called Support of education development in Ukraine. Although Ukraine does not belong among the traditional recipients of the Czech ODA, due to the current situation in the country, the Government of the Czech Republic decided to allocate an additional budget to the Czech Development Agency to provide an emergency assistance to Ukraine. The Czech development projects have been implemented in Ukraine since 2014 and will continue in 2016. The Czech assistance is now going to focus on reconstructing the premises of the selected institutions.