detail
The project supported by the Official Development Assistance of the Czech Republic won the prestigious international award
19.7.2013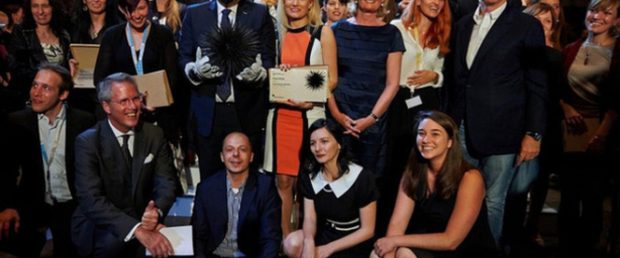 In 2013 the Honorary Award for Social Integration of the ERSTE Foundation along with the prize 16 000 euros goes to Kosovar non-profit organization Balkan Sunflowers. The organization was awarded for its Network of Learning Centers Project and School Mediation Program.
The fourth annual ceremony, which aimed to publicly appreciate the commitment and achievements of those who daily demonstrate that solidarity and humanity are not just empty words, was held on 27th June in Vienna. More than 700 guests from civil society, business and media were present. In 2013 there were 1988 nominees from 13 countries of Central and Eastern Europe. It is a great success to be one of  the 35 winners selected by the International Jury. The winners will receive a total amount of 616 000 euros as well as free public relations consultancy.
The Czech Republic supports the activitities of the Balkan Sunflowers by funding the project of Inclusive education in Kosovo implemented by the Czech NGO People in Need. The project focuses on the inclusion of marginalised groups of society into the educational system in Kosovo, while the support is mainly designed for children from Roma and Askhali ethnic groups. The project´s goal is to decrease discrimination of the children inside communities where they live and to increase their chances to enrol and complete primary education.
---
The ERSTE Foundation was established in 2003 by the Austrian Erste Bank, which intends to reinvest part of its profit into the development of societies in Central and Southeast Europe. More information to be found on their website:http://www.socialintegration.org.