detail
Information on Humanitarian Grants in 2017
2.1.2017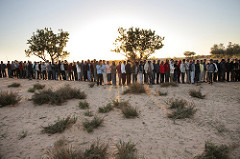 The Czech MFA has announced three calls for proposal on humanitarian projects in 2017. 130 million CZK have been allocated on humanitarian aid by the Czech MFA, and 20 million CZK on humanitarian projects to be implemented in Syria – a significant increase compared to the last year when 35 projects had been implemented, their total budget amounting to around 100 million CZK.
The Call For Proposal – Complex Crisis has been announced with the intention to respond to the humanitarian impact resulting from climate change, local conflicts and forced expatriation in Sub-Saharan countries (Ethiopia, South Sudan, Kenya, Nigeria and the Central African Republic). This Call also includes projects on Barma and Nepal, countries facing serious difficulties resulting from the recent natural disasters.
The Call For Proposal – Emergency Aid for Iraqi population as well as the Iraqi and Syrians refugees in neighbouring countries (Jordan, Lebanon, Turkey) is completed with a separate Call For Proposal with focus on Syrian population. Both Calls amount to 20 million CZK of budget, with limit of 4 million CZK per project.
The deadline for submission of project proposals is January 30, 2017.
More information can be found on the website of the Ministry of Foreign Affairs here.
Source: MFA CZ